​​​​​​​​San Diego Scuba Center
Where Friends and Treasures Abound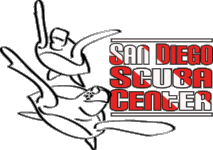 We Start A Scuba Class Everyday

of the Week (Seven Days a Week)
​​​​​Text, Call or email us
(619)850-5752
The only "All-Inclusive" Scuba Course in San Diego - Best Course Price in Southern California
Come Join us October 27th 2018 in Fiji
Oct 27th-Nov 3rd, 2018
San Diego Scuba Center and the San Diego Pirates Dive club will once again head to Beqa Lagoon Resort in Fiji and all are welcome to come. Please contact Jesse for complete details and reserve your space today! If you are not certified to dive then ask how you can get certified to dive for free before this trip! Space is limited and filling up quick!
$2795.00/pp all-inclusive
Round Trip Airfare from LAX to Nadi
Round trip ground and boat transfers to Beqa Lagoon Resort
Three Meals a day
5 days of Diving
Unlimited beach Dives
Unlimited Kayaking
Standup paddleboarding
Hikes to the water falls
World's Best Shark Diving(small additional fee)
beqa 2.jpg

beqa 10.jpg

beqa 12.jpg

beqa 8.jpg

beqa 7.jpg

beqa 5.jpg

beqa 3.jpg

beqa 4.jpg

beqa 11.jpg

beqa 13.jpg

beqa 1.jpg
Price is per person based on double occupancy
$2795.00per person all-inclusive
Air conditioned Bure
add $300.00 for a single occupancy
deduct $500.00pp Non-Diver
Beach Front Bure upgrade available call for pricing
Ice tea, coffee and hot tea is available in the Bure Kalou throughout the day.
Soft Drinks and alcoholic beverages are additional
Price does not included the VAT/HTT Taxes approx $382.00/pp